Workshop on Optimizing Waste Management in the Cypriot Shipping Industry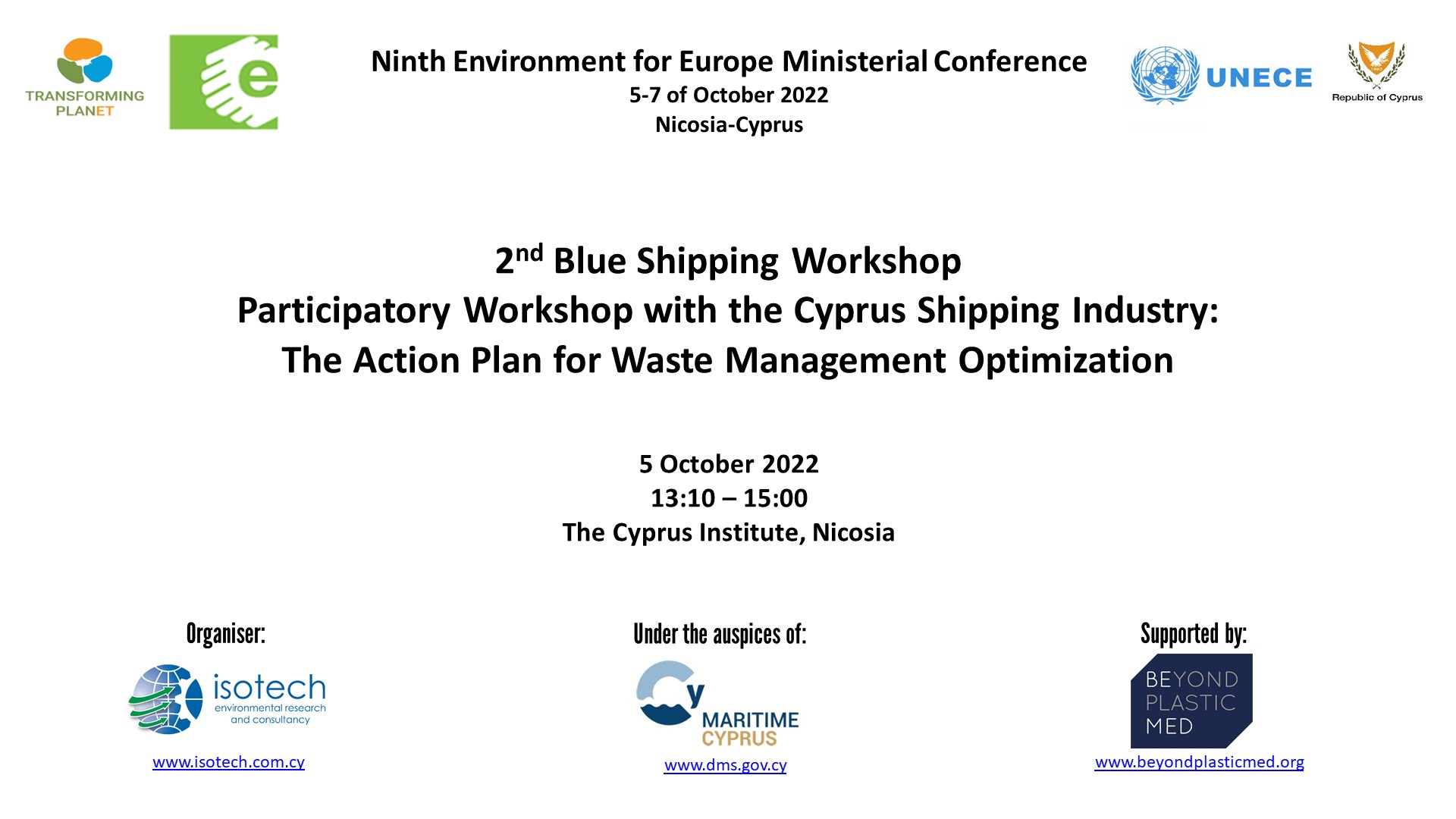 This Wednesday, October 5th, we are implementing a participatory workshop with the Cyprus Shipping Industry to set an Action Plan for Waste Management Optimization.
We are honoured that our "Blue Shipping Workshop" has been selected as a side event to the 9th Environment for Europe Ministerial Conference, taking place in Nicosia 5-7 October 2021. The conference will bring together governments, intergovernmental bodies and non-governmental organizations working on the environment and education.