7th SEALIVE General Assembly: Unveiling Project Highlights in Deventer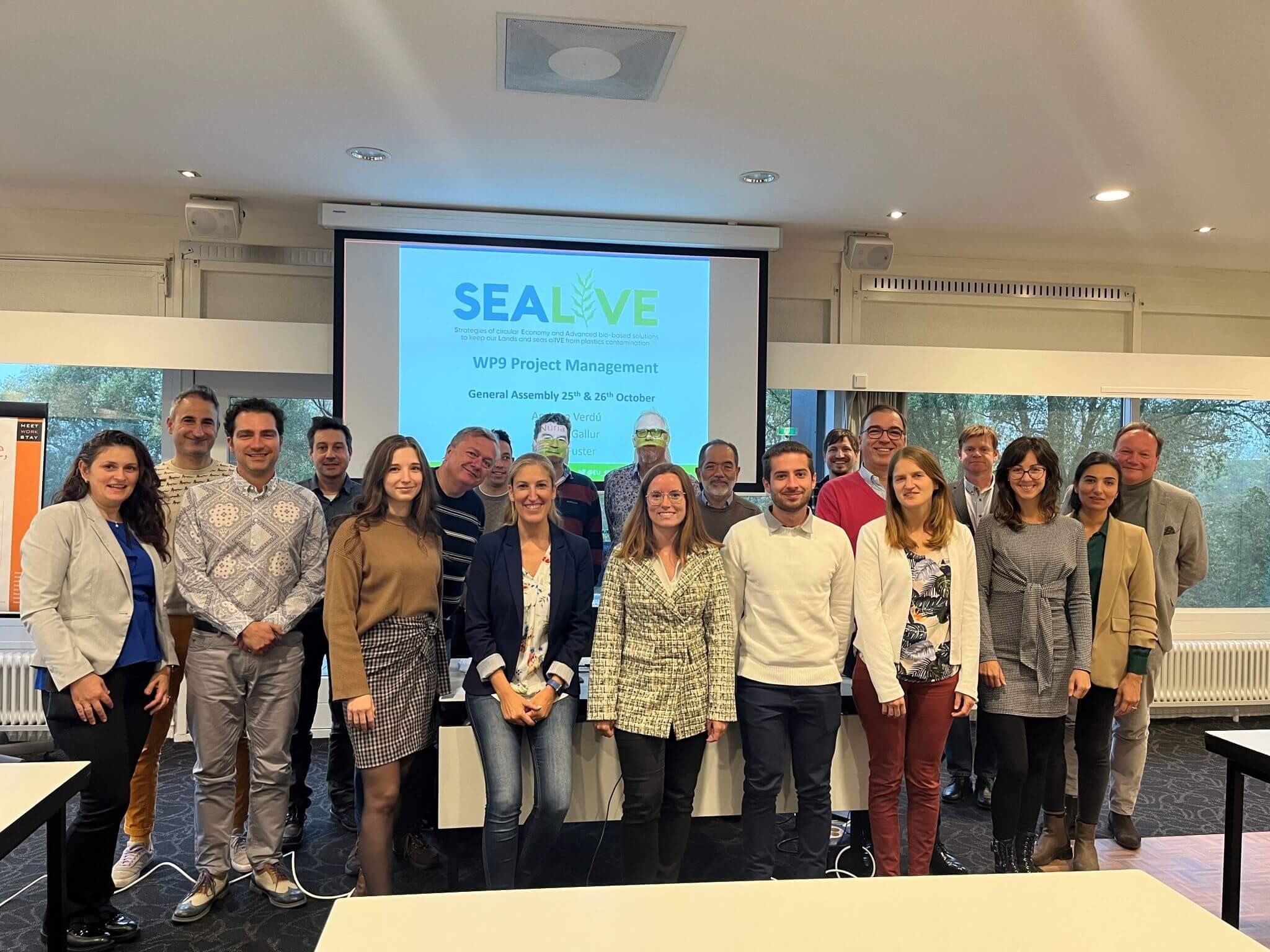 In the city of Deventer, Netherlands, the 7th SEALIVE General Assembly took place over two enlightening days from October 25th to 26th. This significant event, made possible with the invaluable support of our dedicated partners at BIOPACK, represents a significant step as we approach the final half-year of this substantial project.
The first day of the assembly was marked by constructive discussions, focusing on SEALIVE's eight project demonstrators and the remarkable progress achieved during the field trials of SEALIVE's innovative biobased solutions. The day concluded with a working dinner, providing partners with the opportunity to reconnect in person, thereby fostering the exchange of valuable insights  regarding the project's ongoing journey.
On the second day, partners had the privilege of visiting the BIO4PACK facilities in the Deventer region. Here, they had the unique opportunity to witness the thermoforming trials for rigid food trays, a pioneering development championed by SEALIVE. Following an informative presentation on the company's history,  partners were kindly guided through the facilities, enabling them to gain a firsthand look at the production of innovative biobased products.
As we approach the project's culmination in March 2024, SEALIVE finds itself in a dynamic phase, with partners diligently engaged in finalizing solutions and innovations.
For additional information about the SEALIVE project, kindly visit: https://sealive.eu/