Cypriot researchers are transferring knowledge about innovative bioplastic products in Croatia, Greece, and Montenegro.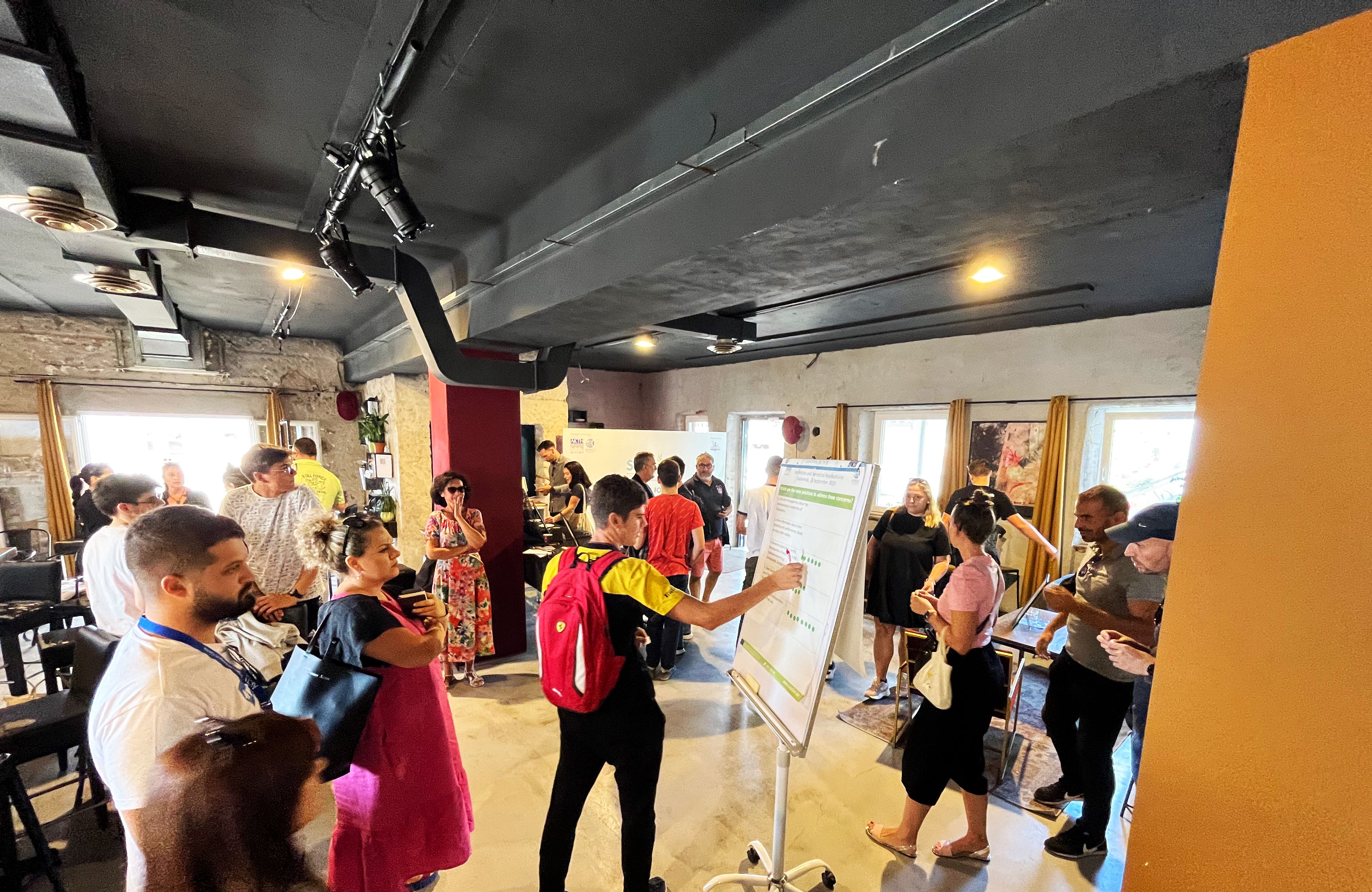 In Croatia, Greece, and Montenegro, Cypriot researchers from AKTI Project and Research Centre and ISOTECH Ltd environmental research and consultancy conducted knowledge transfer events related to bioplastics, as part of the research project "SEALIVE". The knowledge transfer events included an exhibition of the eight bioplastic products developed by SEALIVE, as well as the implementation of participatory workshops involving key stakeholders, to identify challenges in the use of bioplastic products and potential solutions.
The Cypriot researchers embarked on an intensive journey. This began on September 26th, 2023, in Dubrovnik, Croatia, continued to Kumbor, Montenegro on September 28th, 2023, and most recently reached Chania, on the Greek island of Crete on October 2nd, 2023. In cooperation with local organisations, such as Maritimo Recycling in Croatia, the SeaTecHub project team in Montenegro, and the Cretan organisation IFOAM AgriBioMediterreneo, they informed over 500 stakeholders during the exhibition of the eight bioplastic SEALIVE products and conducted three decision-making workshops involving a total of 178 selected stakeholders from various sectors, including local and regional government, fisheries, aquaculture, plastic producers, academics, researchers, representatives of the maritime sector, technical advisors, and conservationists of protected areas.
Dr. Xenia I. Loizidou, who was responsible for the scientific aspects of the events, stated to the Cyprus News Agency, "Plastic pollution poses one of the greatest threats to our planet. There is an urgent need to supply the market with alternative products that do not rely on fossil fuels. We are pleased with the overwhelming participation in our events in these three countries. It reflects the significant interest from both the market and society in environmentally friendly materials. We look forward to the rapid transition to green practices in the plastics industry, as plastic pollution has reached a critical point, and our planet's resilience is at stake. We take pride as Cypriot scientists in sharing knowledge and technology to advance sustainability on the international stage."
Click here for the Greek version of the press release:  https://www.cna.org.cy/article/5626977/erevnites-apo-akti-kai-isotech-se-kroatia-chania-mavroboynio-ga-to-sealive
More information about the project is available at https://sealive.eu/