Dr. Michael I. Loizides discusses water scarcity with the U.S. Ambassador in Cyprus, Ms. Judith Garber, and the UN Special Envoy to Cyprus, Ms. Elizabeth Spehar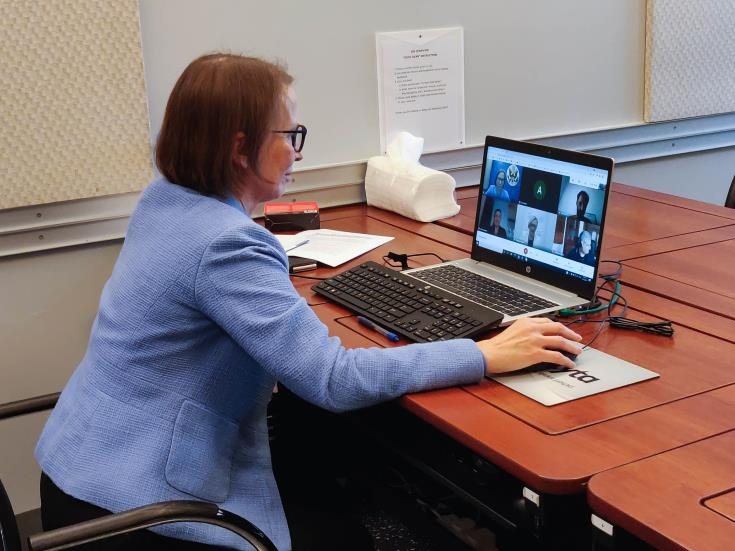 On the occasion of World Water Day, the Ambassador of the U.S.A. to Cyprus, Judith G. Garber, together with the Special Representative and Deputy Special Adviser to the UN Secretary General on Cyprus and Head of the UN Peacekeeping Force in Cyprus, Elizabeth Spehar, held a discussion with the two chairs of the Bi-communal Technical Committee on the Environment, Dr. Michael I. Loizides and Salih Gücel, on water scarcity in Cyprus.
During the meeting, the U.S. Ambassador thanked the attendees for the ongoing World Water Day Youth Photo Contest, and noted that it provides an opportunity to see the value of water through the eyes of young Cypriots.