Our director will… tell an inspiring story!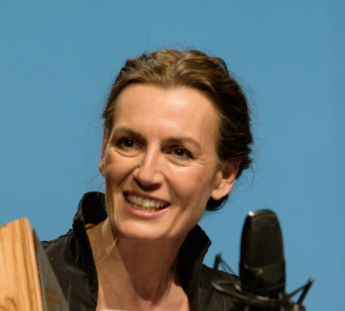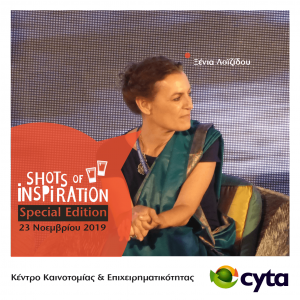 In the special edition of "Shots of Inspiration", held by Cyta, our Director Xenia Loizidou will participate telling her inspiring story… When? 23 of November at  Cyta headquarters in Nicosia.
Within the framework of promoting innovation and entrepreneurship, Cyta's Innovation and Idea Development Center organizes "Shots of Inspiration", that is been held monthly.
These forty-five minute presentations, spotlight successful individuals or companies that focus on creativity and innovation, in order to inspire participants, to break the barriers, create a different way of thinking, and ultimately construct a more dynamic, and enthusiastic approach to problem solving, life skills and the workplace.
More info https://www.cyta.com.cy/inspiring-people?fbclid=IwAR3ox-shJWFSMqlQfXpZHp0PEdoO4mnbTXdkhA5TTXx1nlV4Wk3O8ksljCc