The fourth #SEALIVE knowledge transfer event in Bulgaria was successfully completed!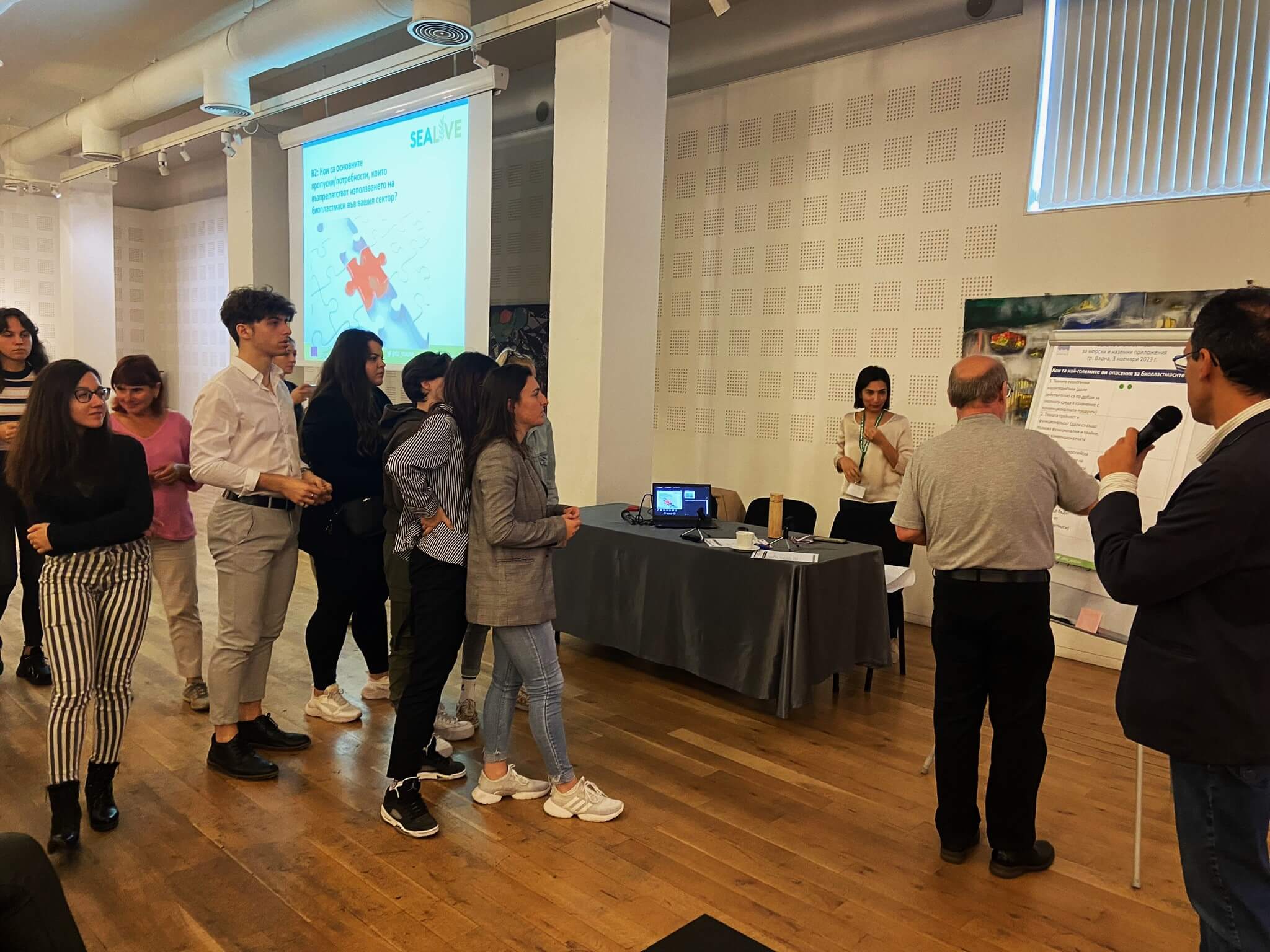 The event, titled "Biobased Plastics for Marine and Terrestrial Applications: Exhibition, Knowledge Transfer & Workshop" within the "SEALIVE" project, marked a successful conclusion on November 3, 2023, at the Graffit Gallery Hotel in Varna.
The event brought together 55 participants from diverse sectors, including local and regional government, fisheries, aquaculture, plastic producers, and consultants, all with the valuable support of the local Black Sea NGO Network.
Organized by Isotech Ltd and AKTI Project and Research Centre from Cyprus, this event had a significant purpose – introducing the SEALIVE project and its eight remarkable biobased products to key stakeholders. It went beyond product showcasing; the event aimed to facilitate knowledge exchange and create opportunities for collaboration among the participants and with the organisers.
One of the event's highlights was the participatory workshop, which served as a platform for spreading awareness about plastic pollution, climate change, and the possibilities offered by bioplastic alternatives. It actively engaged participants, encouraged them to share their perceptions and experiences, and documented suggested solutions from their perspective. The event concluded with an exhibition where participants had the opportunity to explore the SEALIVE products, ask questions, and network, all while enjoying a selection of finger foods and drinks.
Bulgaria is the fourth of the five countries hosting these events, with the last one scheduled to be held in Malta.
More information:
The SEALIVE (Strategies of circular economy and advanced biobased solutions to keep our lands and seas alive from plastics contamination) project is a Research and Innovation Project funded by the European Union through Horizon 2020 (under grant agreement No 862910). The project involves 28 partners from 13 different countries. More information about the project is available at www.sealive.eu.
This output reflects only the author's views and the European Union cannot be held responsible for any use that may be made of the information contained therein.
Learn more here.