Urban Waste Project: Guide to Recycling and Waste APP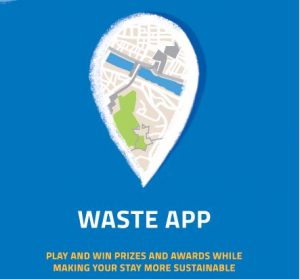 Nicosia Municipality has prepared a Guide to Recycling describing the frequency and collection method of each waste stream aiming to promote the sustainable development of the city and facilitate the provision of upgraded services to the citizens. You can also check out the WasteApp in Greek and English, which is a simple mobile application for responsible tourists! Users are encouraged to use waste bins properly, follow eco-tips and receive points to win amazing prizes.
The guide and application are part of the Urban-Waste Project funded by European Union's Horizon 2020 research and innovation programme aiming to help develop strategies for reducing the amount of municipal waste production as well as for developing re-use, recycling, collection and disposal of waste.
Nicosia Municipality is one of  the 11 cities involved that are testing the different measures and strategies developed, under different climatic, environmental but also cultural conditions. ISOTECH LTD has been involved in the Urban Waste Project as one of the main stakeholders in Cyprus, in identifying the measures and strategies to be employed by the municipality in order to reduce and manage waste within the city.