Project Abstract
SEALIVE is a 48-month innovation action project with 24 partners from 11 countries across Europe. The project aims to bring together business model driven strategies with advanced bio-plastics, sorting and recycling processes for the development and implementation of reusable, recyclable, compostable or biodegradable use cases. Through close feedback between individual work packages, SEALIVE aims to create a synergistic series of innovative strategies that will enable improvements across the bio-based materials and innovative end-of-life technologies.
Project Details
Partners: Instituto Tecnologico del Embalaje, Transporte y Logistica (Spain, Coordinator), Centre Technique Industriel de la Plasturgies et des Composites (France), Sigma (France), Institute for European Environmental Policy (Belgium), CEA (France), OWS (Belgium), Seabird (France), ISOTECH (Cyprus), Intrigo Limited (Ireland), Next Technology Tecnotessile (Italy), Austrian Standards International (Austria), Urbaser (Spain), Cittadini (Italy), Pellenc (France), Tomas Bata University in Zlin (Czech Republic), Greenovate (Belgium), CNG Emballajes (France), Venvirotech (Spain), Bio4Pack (Germany), Total Corbion PLA (The Netherlands), IBERCONSA (Spain), Poligal (Portugal), SP Berner (Spain), AKTI Project and Research Centre (Cyprus).
Duration: 01 October 2019 – 30 September 2023
Project Acronym: Sealive
Project Title: Strategies for circular economy and advanced bio-based solutions to prevent plastic contamination and keep our lands and seas alive
Funded By: European Commission – Horizon 2020 Programme, Blue Growth
Project Activities
To achieve its goal, SEALIVE will contribute to the development of:
– New bio-based plastics solutions with advanced properties, resulting from the conversion of photosynthetic aquatic biomass, organic waste and new chemistry routes.
– Recycling-by-design techniques and cutting edge compounding and extrusion technologies that will reach market products requirements (technical and cost)
– Effective end-of-life solutions targeting the circular economy.
The newly developed solutions will be upscaled and demonstrated through 8 end-applications with high potential for pollution reduction on soils and water media, in different territories: rigid food packaging, flexible deep-frozen film, single use cutlery, mulching film, flexible packaging for sea applications, fishing crates, fishing nets and oyster mesh bags.
To guarantee the adoption of the innovations and strategies defined within SEALIVE, all these developments will be supported by policy, pre-normative and training actions in several European countries.
The project kick-off meeting took place in Valencia in November 2019. You can read the relevant press release here.
ISOTECH's Responsibilities within SEALIVE
– Lead on the validation of the demonstrators in real environments (technical validation and social acceptance).
– Implement the validation of the fishing net demonstrator in the Mediterranean Sea.
– Contribute to an understanding and suggestions for the policy framework and to stakeholder engagement, including through the implementation of an expert roundtable in Brussels.
– Lead on the knowledge transfer to industry through the implementation of a brokerage event in Brussels.
– Contribute to the knowledge-transfer to policy end-users through the development of a series of policy briefs
– Lead on the Training and Capacity-building activities of the project, through the organisation of  four training sessions in each of the four European demonstration sites, though the development and use of certified training material.
---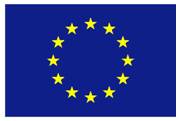 The project has received funding from the European Union's Horizon 2020 research and innovation programme under grant agreement No 86291.