Dr. Michael I. Loizides, Chairman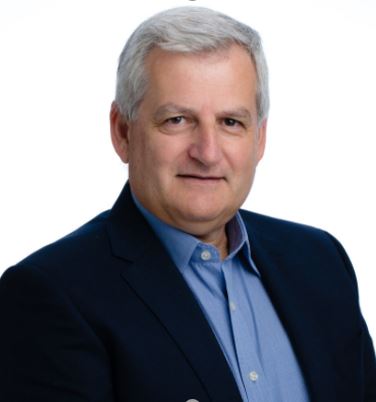 Dr Michael I. Loizides is the Chairman of ISOTECH Ltd. Dr Loizides is a Chemical and Environmental Engineer. He is a graduate of the School of Chemical Engineering of the National Technical University of Athens. He holds an MSc, DIC in Environmental Engineering from the Imperial College of Science, Technology and Medicine, London. He received his PhD from the National Technical University of Athens, School of Chemical Engineering on the issue of co-composting of olive mills waste. Since 1990 he has worked as external associate of National Technical University of Athens and as Environmental Engineer in several projects. He has worked as scientific coordinator in more than 40 EU funded projects (LIFE, Leonardo da Vinci, 5th EU Framework for Research, 6th EU Framework for Research, MEDA and other), international funded projects (e.g. by UNEP, UNDP, USAID), transnational (eg DAC projects), national research projects (e.g. Cyprus Research Foundation) and private funded projects in the field of waste management, Environmental Impact Studies, ISO 14001, Safety Management and Community Annoyance.
He has been member of several European and international expert groups and networks as expert chemical and environmental engineer. He has cooperated with international organizations and worked as an expert researcher and consultant in more than 45 countries. He is the author/co-author of more than 30 published papers in Scientific Journals and International Conferences, of books and of more than 1000 published Technical Reports in the fields of waste management, compost and co-composting, CEMP (Construction Environmental Management Plans), decision support systems and community annoyance. He is an external Associate Professor at the University of Cyprus (Department of Civil and Environmental Engineering) and the Frederic University of Cyprus.
In 2014, Dr Loizides was appointed, by the President of the Republic of Cyprus, as the Head of the Technical Committee on Environment within the peacebuilding negotiations for Cyprus.  In 2015, he was appointed by the President of the Republic of Cyprus, as Member of the Board of Directors of Cyprus Research Promotion Foundation. As a representative of the Cyprus Scientific and Technical Chamber, he is Member of the National Committee for the evaluation of Strategic Environmental Impact Assessments of the Republic of Cyprus. He represents Cyprus in several International and European Fora on environment and sustainability.
Dr M. Loizides's vision for a sustainable future centres on innovation coupled with participatory education. His concept of Tiganokinisi, an innovative project implemented in 350 schools in Cyprus since 2014, that focuses on the education of youth on recycling, reuse and financial sustainability through the collection of used cooking oils at schools and its conversion into biofuel, was ranked in the top 61 best practices in ELSEVIER's 2015 Green and Sustainable Chemistry International Contest (out of 495 eligible nominations).
Direct email: michael@isotech.com.cy